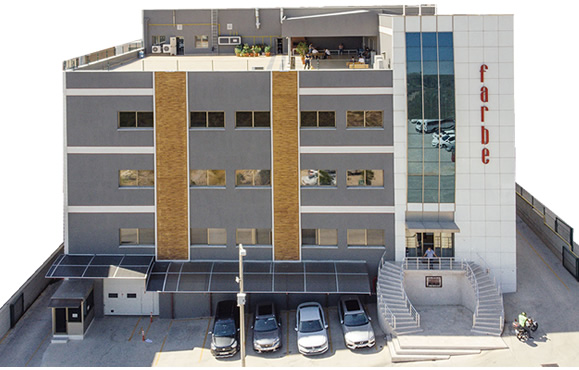 Farbe Textile
Farbe Textile was established in 1996 and has a continuous growth since then. We have a balanced policy of quality and prices versus punctual deliveries as a result of rapid flexible production.

Farbe Textile, with its 500.000 pcs monthly capacity, runs technology with principals of quality and efficiency.
Design
Farbe Textile is distinctive for its 'Design Power'. Design Team closely follows the changes or upcoming trends with the help of inspirational travel to the World-Fashion-Capitals; designers' web sites & magazines for RND. Design Team uses the advantages of design software along with the hand sketches for developing their work. Customers are more than welcome to use our exclusive designs or our designers may particularly work as per the briefs received and create collections accordingly.
Sampling
Samples determine the ability of a manufacturer. We strongly believe that customers evaluate suppliers through sampling which reflects creativity & quality & speed of company.