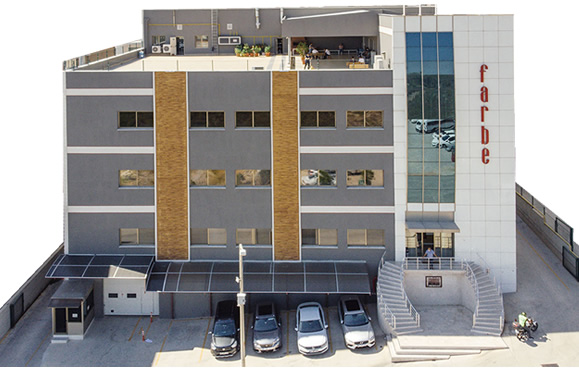 Farbe Textile
Welcome to Farbe Textile
Farbe Textile was established in 1996 and has a continuous growth since than. We have a balanced policy of quality and prices versus punctual deliveries as a result of rapid flexible production.
Farbe Textile with its 500.000 pcs monthly production capacity intends basically to conform to the technology with the principals of quality and efficiency. We handle the production process from thread or yarn state to the finished garments.
Design
Farbe Textile is distinctive for its "Design Power". The "Design Team" is driven by the innovative textile design.
Hence, they closely follow the changing or up coming trends with the help of inspirational travel to the World-Fashion-Capitals; designers' websites & magazines. " The Design Team" uses the advantages of design softwares along with the hand sketches for developing their work. Customers could use our exclusive designs or the designers could particularly work as per the briefs received and create collections accordingly.
Sampling
The samples decide the ability of a manufacturer. We strongly believe that the customers assess the supplier through the samples maintained therefore this unit is very important to us.